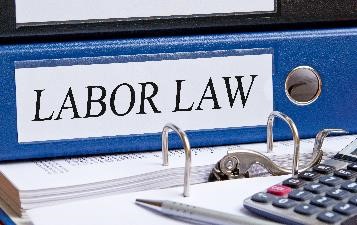 Successful negotiation of union contracts is a major milestone for workers. Among other perks, these agreements ensure fair compensation and generous healthcare plans for the unionized employees. However, these contracts expire and a new bargaining process will commence to ensure continued coverage. Naomi Soldon, whose expertise is in labor relations law, as well as union/employer jointly trusteed health, welfare and pension funds, advises potential clients that heading to the bargaining table without expert legal representation is a fool's errand. In the current climate, where employees are questioning companies over their response to the coronavirus, worker protections are more important than ever.
According to a November 2020 article from The Sacramento Bee, a decline in union membership among state workers in California has unfurled against the backdrop of COVID-19. Statistics showed that 69 percent of state employees there belonged to a union in February; it was down to 67 percent as of August and the "biggest factor in the slight decline appears to stem from a reduced rate of new employee sign-ups." The report notes "momentous changes in working conditions, including risks of COVID-19 infection and rapid shifts to remote work." The latter point is of interest to Naomi Soldon, who says the physical distance been workers can complicate the core component of belonging to a union: solidarity. "It's sort of difficult to recruit new members on Zoom; you miss that person to person sort of connection," an executive director of one union told the newspaper.
When a workforce makes an effort to unionize, the inevitable goal is to obtain better benefits and compensation. Employers generally accept these requests, but the back-and-forth in a legal setting to lock in union contract terms can be exhausting for all involved. Both workers and employers are wondering what healthcare plans will look like in a post-coronavirus world? Will employers still be generous with pension plans given the economic damage they've already suffered? These are huge issues for union members, who have families and futures to consider, and a veteran labor law layer can make all the difference when it comes time to nail down a new agreement.
When Naomi Soldon steps up to represent unions, she's able to call on her trial and appellate court experience. As a 1990 graduate of University of Wisconsin Law School, Ms. Soldon has also been admitted to the United States Supreme Court and the United States Courts of Appeals for the Sixth and Seventh Circuits. She has also been admitted to State Bar of Wisconsin as well as the District Courts for the Eastern and Western Districts of Wisconsin and Michigan.